Should You Buy an Existing Website or Start a New One?
Read This Report
When it comes to making money online, there are a several options available for aspiring online entrepreneurs – or even just your average Joe who wants the ability to earn from the comfort of their own home.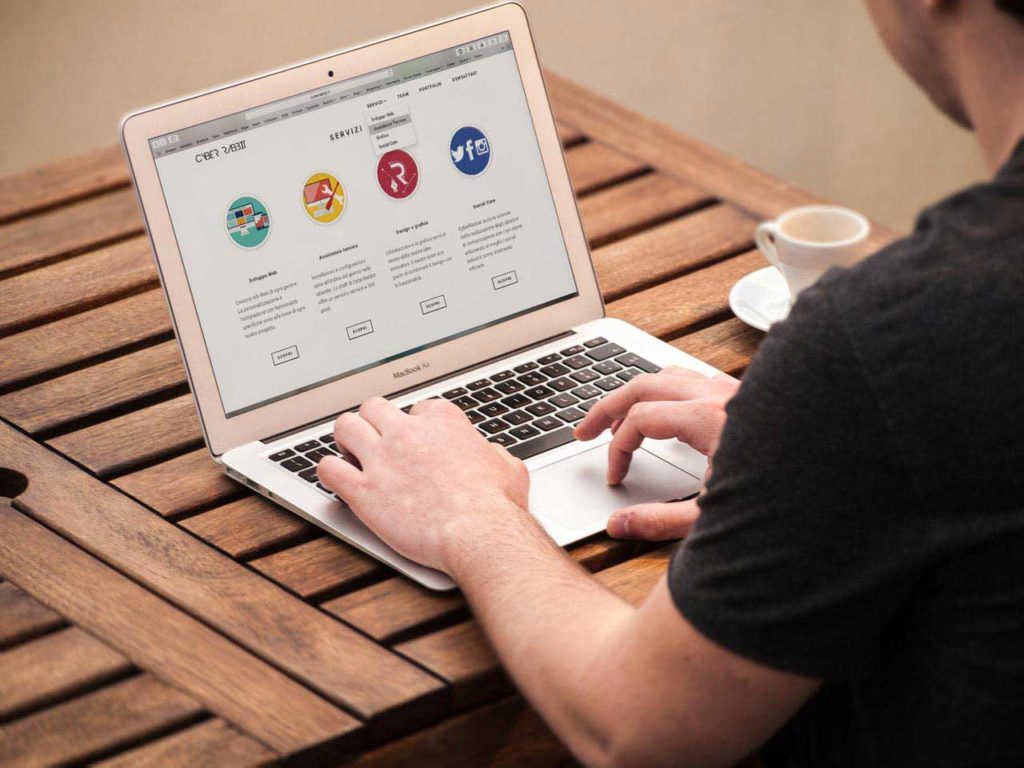 But whether you're on a path to running your own business, or you're just looking to generate a secondary income, there is no doubt in anyone's mind that acquiring your own website can be very profitable and highly desirable.
But why?
Websites give you a platform to do many things, like promoting and selling your own products, services, offering advertising space, posting content, hosting webinars and workshops, becoming an affiliate to other brands, and many more possibilities.
Overall, however, the most sought out way towards earning extra income is through a method acquired by those who own their own established website: passive income.
In our day and age, if you have the right amount of either time, money and/or experience, you can own a domain that brings in hundreds or even thousands of dollars a month in passive income, with little to no effort on your part to keep the flow of cash going.
Buying a website is a game changer. Take it from this industry expert:
Buying websites is now serious business and, if you know what you're doing, it can be a really smart financial decision.

– Ramsay, online entrepreneur and owner of BlogTyrant.com
In this blog post, we'll go over six of the best reasons to buy a website, some factors to consider before you do, and where and how you can buy one today.
7 Of The Best Reasons To Buy An Existing Website
---
#1. You Can Count On Immediate Income And Profit.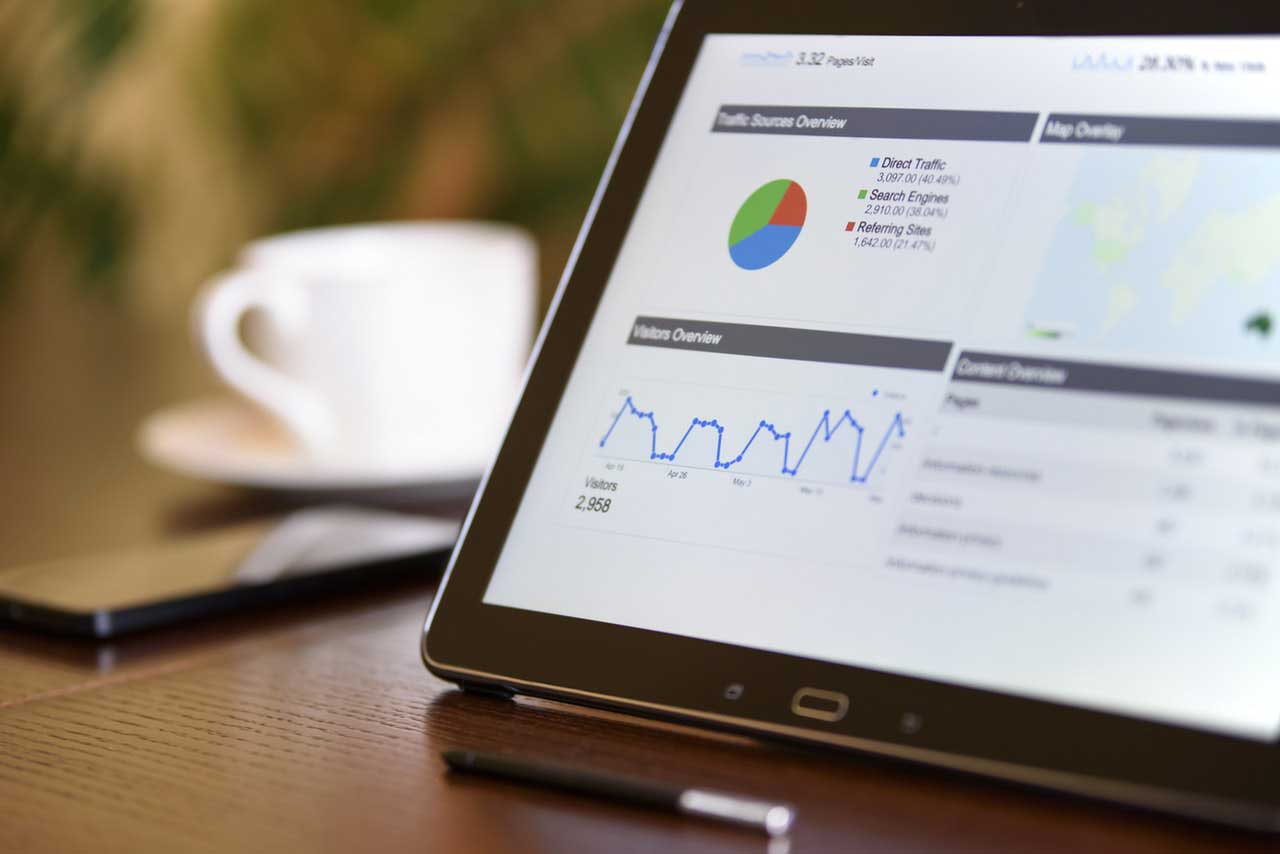 When you buy an existing site, you're buying an established concept that has already proven itself profitable.
That's the best part of the deal: the cash flow has already been generated. Now it's up to you to maintain that cash flow once it's passed over to you.
Brand new businesses usually encounter several challenges that many of them can't get through in order to get to the ultimate goal: finding a flow of revenue.
This is part of the reason why attempting to start one is such a risk, as opposed to
taking over an operation that has already overcome its financial struggles.
Usually, it can feel like you're just pouring money into a hole with no visible outcome.
With the option of buying an established website, there will be no need to worry about when, if or how it will become profitable, because you'll be getting the income from day one.
Case study:
TheBachelorBracket.com was a site listed for sale on Flippa, eventually purchased by Dan Anton and his fiancé, Allison Burn, in 2015. The website acted as a popular fandom platform for reality shows The Bachelor and The Bacholerette.
David and his fiancé were big fans of the reality TV series themselves, and decided to buy the website after seeing both its potential and the amount of money it was already making off its customers.
The site's primary monetization method was through Google Adsense, and it had already managed to garner almost $2000 for its most successful month. After David purchased the website, however, this number increased by 115% in just one year for a revenue of $4,201 after implementing some changes.
Key Takeaways:
Acquiring a website can usually offer you an existing passive cash flow.
It eliminates the period of doubt of when and if it will become profitable.
It's up to you to maintain it, with the chance to apply changes that could increase its existing profits.
#2. You Can Build Off An Existing Customer Base.
One of the greatest benefits of purchasing an established site is that you also gain its existing customers and viewers.
Trying to build traffic – and a customer base – is one of the most exhausting struggles of getting a new business off the ground. It can take years to get a steady flow of visitors going, and even more time for this to turn into actual revenue.
After buying an established site, you'll have the opportunity to take the time that would have spent trying to build traffic, and instead use it for activities like promoting new products and services to your already existing viewers.
Not to mention, if you're already a site owner, buying another site in the same niche not only helps eliminate your competition, but also provides an opening for cross promotions.
That way, you're expanding your audience and gaining access to extra customers and more traffic.
Oftentimes, it's not just the consumers you're gaining either; many times, a large company being transferred into the hands of someone else will have reliable staff, such as content writers, still wanting to take on the same work.
Finding valuable workers and service providers can be a hassle, so it can be a great, time-saving advantage to acquire employees when you acquire their company.
Case study:
In 2015, an up and coming entrepreneur named David Sinick made the decision to buy PaleoLifeBox.com through a website broker for only $13,000. The site he bought was a subscription box brand specializing in sending out monthly paleo snacks.
At the time, David was already running a thriving Paleo business himself. By purchasing Paleo Life Box, he not only gained its customer base, but was able to promote a new service offering for his existing site, and used this fact to acquire over 100 new customers after only a few months.
Key Takeaways:
Pander to the existing customer base to maintain and grow it.
If buying another in the same niche, use them to promote the other.
Utilize the existing traffic you've bought as a chance to promote new products/services.
You can take it from David! But if that's not enough, here's a further example:
This e-commerce store already has a Facebook fan page with over 34, 000 likes, and an instagram following of 15, 000. Take a look at the traffic and revenue figures over the past year:
Source: https://exchange.shopify.com
Granted, over the years both traffic and revenue have fallen, however these figures provide proof of concept, and with some work, numbers could rise again.
#3. It's Already Off The Ground. Eliminate The What-If.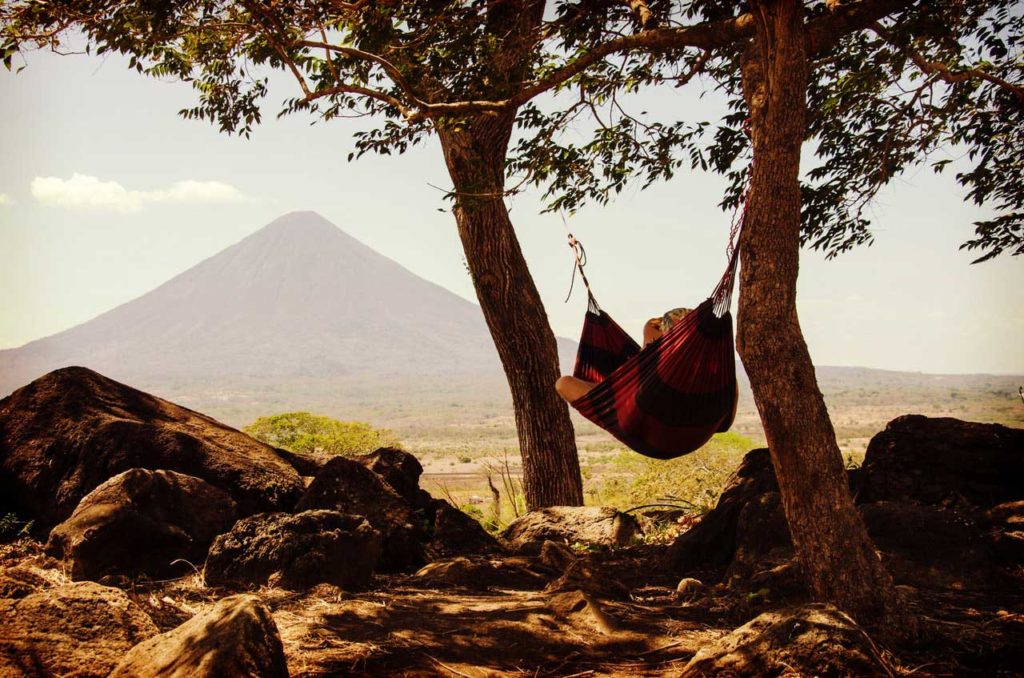 Believe it or not, the physics behind utilizing momentum can also apply to website brokerage. Or in laymen's terms: it's much easier to push something along that's already moving as opposed to something that never has been in motion.
Creating and developing a website is a challenge that doesn't always pay off. There's a lot of questions that will loom around in your head, imagining the very real possibilities:
What if all the hard work is for nothing?
How many more initial tasks will this take?
What if it never takes off?
Existing websites may require some changes and tweaking, but the results are a thousand times more valuable and easily obtained than trying to build from scratch.
When you choose to buy a successful one that's already been established, you're taking a giant frog leap over that painstaking beginning – which probably sounds very attractive for those of us without a lot of patience for experimentation.
Its previous owner has already done the groundwork for you: the site you're taking on was once a struggling operation, but now it's in its prime and you get to reap in the benefits for as long as you want.
You automatically get a running online business, where the only thing left to do is focus on increasing what it's already accomplished, with the opportunity to earn even more profit.
Case study:
In December of 2016, FlatsDB.com was bought for a price of $44,000 by Nate, a long-time serial web entrepreneur. Nate liked the site because of its long history and its consistently loyal customer base. The previous owner had started the site ten years ago, and its passion for it had not only paid off in traffic, but fueled Nate into developing the site further.
By purchasing a site that had already been worked on for a decade and developed a successful rate of viewers and consumers, Nate was able to skip the trouble of lifting a new business from the ground and instead got to work on an existing company with existing customers, a much less stressful feat for an entrepreneur.
Key Takeaways:
Acquiring an already established site skips over a stressful period of doubt.
New websites often do not succeed in the long-run; looking at existing, well-developed sites can be less risky.
Benefit off of the work and time the previous owners have put in.
#4. You Can Save Your Time And Energy.
Any successful entrepreneur knows that time is more valuable than money itself.

– Richard Branson
It's been mentioned before and we'll say it again: starting a website from scratch requires a great amount of time and energy that many people can't afford to invest.
One of the most valuable pros of buying an established website is the amount of time you'll save compared to how fast you'll start winning back its guaranteed revenues.
There's several hurdles to starting from stage zero: finding an advertising plan that works, developing the site from nothing, searching for services, researchers and suppliers, and more.
Needless to say, there's a large time commitment and a big learning curve involved in building a website – and that's long before you can actually start profiting from it.
Choose to buy a website, however, and you'll be reaping in the revenue from day one with zero effort involved.
Since there's no need to spend your hours trying to lift the site from the ground, this gives you the added benefit of gaining time to dedicate yourself to different projects.
With the existing history that comes with it as well as its optimized rankings, you save yourself a lot of huge tasks that go along with producing a site and skip straight to the thriving potential.
Case study:
Online entrepreneur Jon Dykstra purchased the pop culture blog PopOptiq.com for $10,000 when the site was already eight years old. After this initial period ran by the original owner, the site had generated a large community of contributors and a wide range of existing content.
It's safe to say a lot of work had already been put into the site over the years by the time Dykstra bought PopOptiq. By reinvesting and researching its existing efforts and content, Jon was able to take a shorter, more relaxed path into a better performing website.
PopOptiq's editor-in-chief position is held by its original seller, and it continues to thrive as an entertainment site in the hands of its newest owner.
Key Takeaways:
Learn from the time that's been spent building the site you're looking to buy.
Spend a significant lesser amount of energy trying to get the site off the ground.
Use the extra time after purchasing to promote new ideas and concepts.
#5. The Risks Are Low And The Potential Is High.
It's not always black and white: taking on an existing business can be a gamble. But even so, trying to start a new one will always have even greater risks.
Even if you lay out your plan and do everything perfectly, sometimes it just doesn't work out. That's the rules of the game; the uncertainty of failure or success will always be lurking.
An established, successful business has a future that isn't so ambiguous – and there's a huge market provided for those who are thriving and seeking new owners.
The statistics for starting a website speak for themselves. According to the Bureau of Labor Statistics' Business Employment Dynamics, around 50% of small businesses and start-ups will fail within their first four years of trying.
Only 40% end up being profitable in the end, 30% will just about break even and the last 30% are continually losing money.
That's a tough period of time for a new start-up to go through before knowing if their business will be worthwhile.
Case Study:
The owner of the site: copycatcrafts.com purchased the site for $4000, when it was only generating between $100-$200 in profit. However, he was able to improve the site, and subsequently was able to make on average $670.18 during the first 7 months.
Key Takeaways:
Starting from scratch has a higher risk of failure than buying existing sites.
If managed correctly, purchased sites will commonly have a faster rate of profit.
There's a big, thriving market for those looking to sell, buy and/or flip websites.
Our marketplace have several listings of established websites that have already gone through these doubtful stages and won in the end.
These are profitable and thriving businesses with a generated cash flow and potential for even more revenue. BuySellEmpire has already made over 300 of these successful transactions with positive reviews from happy new owners.
Which risk would you rather get involved in? Starting a site whose fate is unknowable, or buying the site whose model has been proven to work and bring in the revenue? The choice is simple.
#6. You Have A Proven Track Record To Help Guide Your Decisions.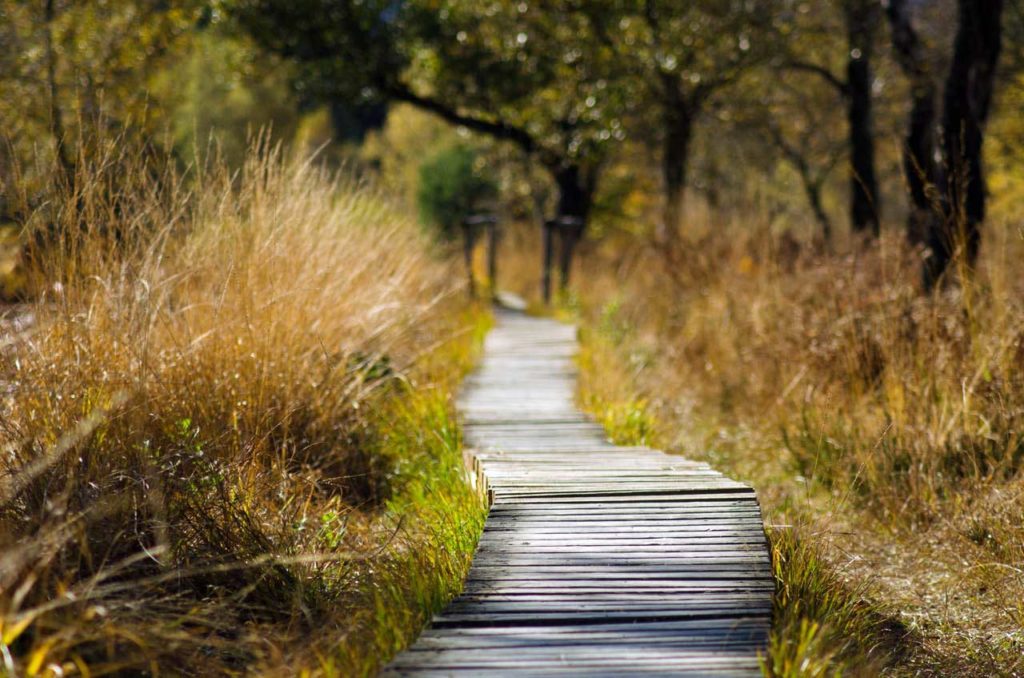 In its first days, a site will begin with no traffic, customers or profit. Getting the word out to change this fact can and will require a lot of work.
Oftentimes, entrepreneurs can spend several exhausting weeks, months or even years building their websites before giving up having earned zero profits. Some ideas just don't work, and the market is full of competitors for every niche.
This being said, not only will acquiring an existing site allow you to reap in the methods that you know already work, but it will also give you the opportunity to study its history and apply methods that the seller may have overlooked.
Thus, doubling the profits with only half the work.
Many starters can be clueless, but business buyers aren't only being granted a site, but the strategies to maintain it, and the opportunity to take on ideas that will grow it.
That's the beauty of it. Starting a site is about trial and error, while buying an existing company is taking over a successfully running cash-making machine and getting to look for ways to expand its growth.
Case study:
Two years ago, Kean Graham, owner of the industry MonetizeMore, purchased MisterPoll.com for $21,100. The website he bought was already generating a flow of income through Google Adsense, but what caught Kean's eye was that the Adsense being run was only being offered directly on-page.
By basing himself off the steps that had already been taken by the site's previous owner, Kean was able to apply two major changes to MisterPoll.com: adding a managed demand ad network and Google's DFP ad server.
In just one month, this change brought a growth of 4x the original revenue, even without the need to acquire additional traffic. Kean was able to study what had already worked and what hadn't, and use this information to majorly increase the profits of the website.
Key Takeaways:
Use the current state of the website to generate ideas for more growth.
Skip the period of trial and error by studying what has already been tried.
Gain an easier, shorter path to growing profits and user traffic.
#7. Buying is a commitment, but a much easier one than starting.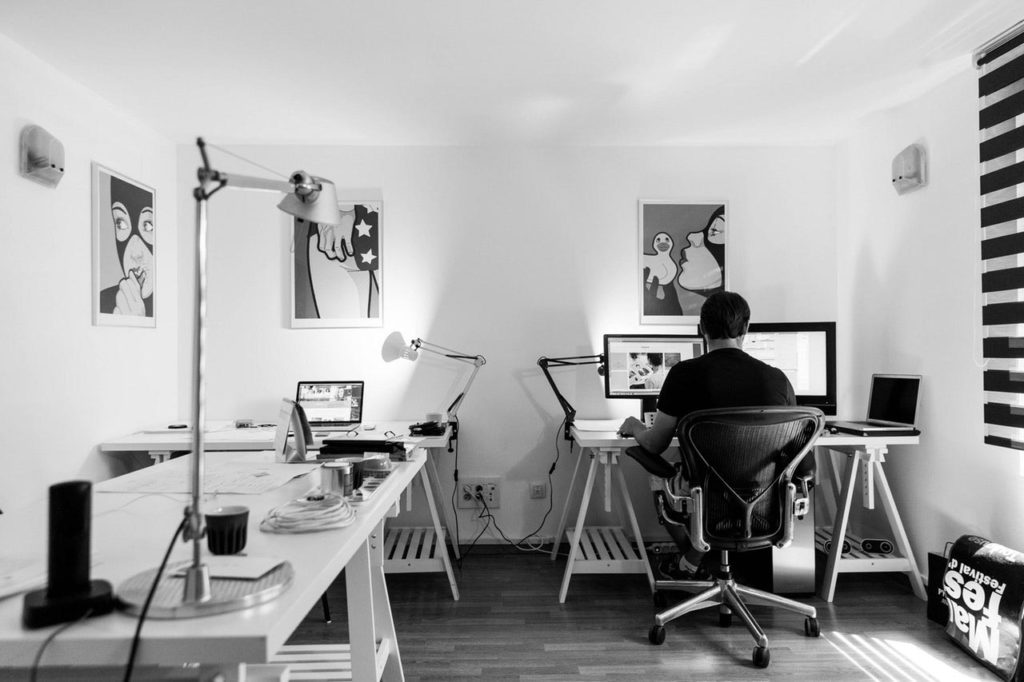 Websites are a dime a dozen, but successful ones that can truly bring in the revenue will require hardwork. They usually require someone or a team of people to spend a good amount of time, money and research into building them into a profitable site.
But that someone doesn't necessarily have to be you.
Starting a website from scratch requires you to obtain a domain, do your research, and put away the time and money to spend building it up from the bottom, including marketing, creating content and much more.
On the other hand, buying a website only requires you to have the funds ready and a bit of time to search for a good offer available to invest in. It's still hard work, but it's considerably simple in comparison to the alternative.
If you have the money available, and can rely on a good brokerage company to help you do your research, buying an existing website will seem much less intimidating than starting a new one.
Bottom Line Is…
When we look at the pros and cons, there's no doubt about it that buying an established website can be much more beneficial than starting from zero. Let's take a look at the advantages of buying and the disadvantages of starting:

With all the marketplaces available to get started, choosing to buy can't be made any easier for you, as opposed to the difficulties of building from scratch.
For those of you with the funds ready, the decision is clear: for an easier ride to success online, buying is the best investment.
Where's The Best Place to Buy A Website?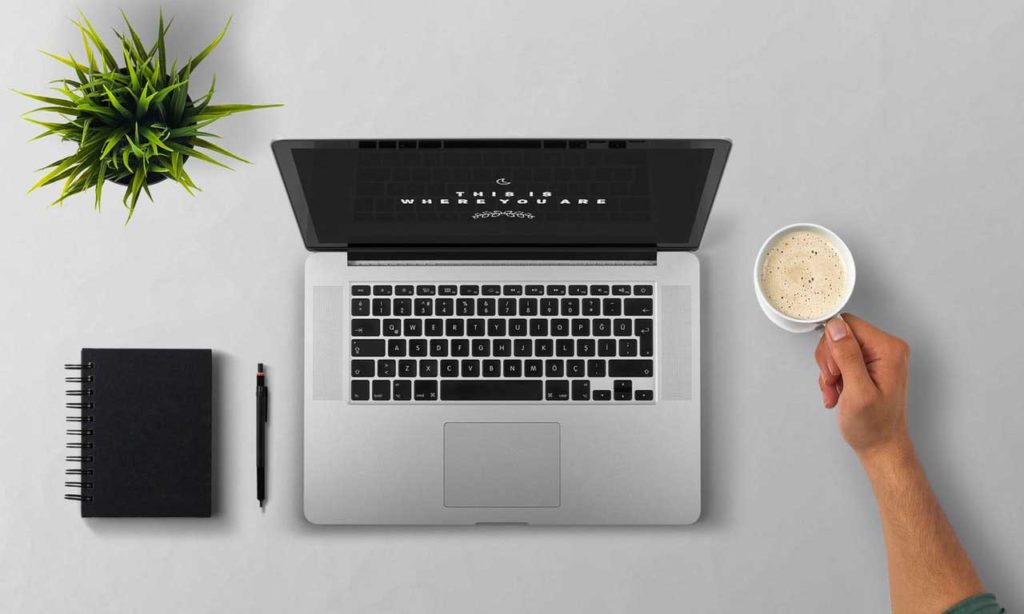 There are several marketplaces available where you can start searching for a website to buy. Most of these are not run by practiced brokers. And there is no guarantee of a safe transaction and a positive experience.
BUT WAIT,
BuySellEmpire is a top-ranking firm holding safe transactions with a success rate of over 95%.
We've sold over 300 websites, all with positive reviews.
Our team consists of investment professionals who are focused on buyouts and high growth internet equities.
Compared to our closest competitors' brokerage rates, our services are known to be affordable and inexpensive.
As a buyer, you pay ZERO brokerage charges.
The websites you browse will consist only of valuable companies and individuals, from content websites to Amazon FBA, offering you several options for unlimited revenue growth and high earnings.