ANONYMOUS LISTINGS. LOWEST FEES.
Sell Your Online Business
We evaluate your business at no cost and work towards your future goals.
What sellers love about BuySellEmpire
We Always Put Our Sellers First
Who better to tell the BSE story than our customers.
Allan C. Brinkman
Trustworthy Platform to sell and buy websites. Low fees in terms of commissions, almost 1/3rd of what other marketplaces charge.
John Dykstra
BuySellEmpire is a great place to sell your site. I just sold one of my sites here. It took only 3 day for them to find a buyer after listing the site. That was way beyond my expectations.
Suhani Kadia
Had a great experience with BuySellEmpire. Great management and process - Your Marketplace is really helpful for new and established business people.
How the sales process works
Selling with BuySellEmpire is – Simple, Fast & Fair
Submit few details like business URL, current revenue, numbers, profit numbers and traffic trends, etc. to get started. Our team will review your business details to determine if it's a good fit. Expect to hear back from us within 24 hours.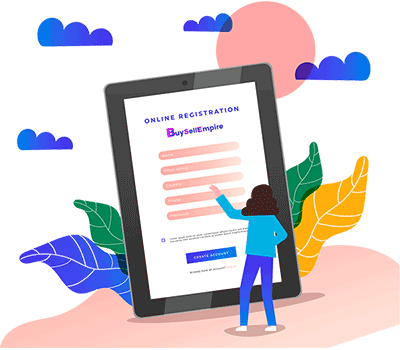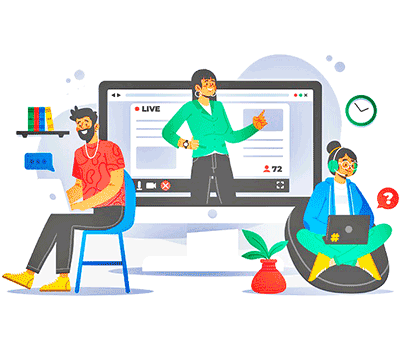 2. Valuation & Questionnaire
Provide few additional details that buyers will use to review your business like growth forecast, team size, selling reason, asking price etc. and make your business live on the marketplace
Receive serious business inquiries from vetted buyers. Compare offers and decide which conversations want to move forward with.
While we remain at your side to assist you at every step, you negotiate terms directly with buyers & accept the offer that you like.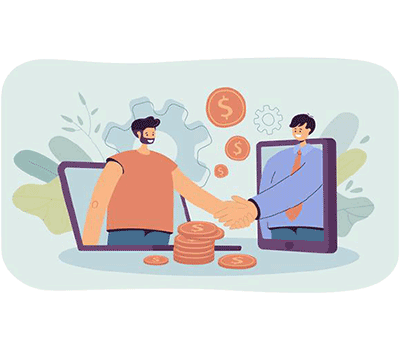 We
Sell your Business Faster
than Anywhere Else
Is your Site a Fit for BuySellEmpire?
Ready to Sell Your Online Business?
Get a free valuation and understand the true value of your business.
If you want to succeed, you've got to be okay to just lose control.​​