When it comes to the world of e-commerce, Amazon is king.
Since its inception 25 years ago, Amazon has grown to become an eCommerce behemoth, controlling 47% of the U.S. eCommerce market share. With over 200 million users monthly and an annual growth rate of 38%, it is clear to see why everyone wants a piece of Amazon.
Most sellers on Amazon have found success in the FBA (Fulfillment by Amazon) business model. So popular is the FBA model that 73% of Amazon sellers in the U.S. use it.
With over 200 million users monthly and an annual growth rate of 38%, it is clear to see why everyone wants a piece of Amazon.
On the other hand, there has been a surge in investors interested in buying the FBA storefronts. With a proven model and continued customer demand, the opportunity to acquire an Amazon FBA business is too hard to pass up. You can see it as a considerable investment opportunity where the grunt work has already been done by the seller.
Let's try to understand some of the pros and cons of buying an Amazon FBA store alongside some factors to consider before investing in one.
First question – What is FBA?
The FBA (Fulfilment by Amazon) is a service provided by Amazon that seeks to help online retailers sell their products.
The FBA program enables business owners to store their products in Amazon's fulfillment centers. The Amazon then picks, packs and ships the products on seller's behalf. Besides handling the stock, Amazon goes an extra mile in providing round-the-clock customer service for the sellers.

This business model is popular with retailers who want to avoid the hassle of handling business orders themselves and instead focus on product and growth.
As for the charges, the FBA service has reasonably competitive costs. The pricing is relatively cheap given the expenses you would pay in utility, employee wages, and rent to own a warehouse.
With that in mind, it all boils down to whether you'd consider building an Amazon FBA storefront from scratch or buy an existing one. The choice ultimately lies with the business owner and is dependent on his/her risk tolerance. Our focus will, however, be on the buy-side of the FBA business.
Before delving deeper into the pros and cons of buying an FBA store, an investor needs to perform due diligence on the business before closing the deal.
Here is a checklist of things you as a buyer should examine to make an informed decision on whether or not to buy an Amazon-based business:
Account health: Before buying an FBA, ensure you check the seller's account health as it will help you get a grip on the viability of the business. Amazon requires that all sellers must meet specific criteria relating to customer service, fulfillment and product compliance to sell on their platform. Failure to do so will lead to account suspension. It is, therefore, vital that you understand the seller's account metrics before putting your money in the business. Also look at the customer ratings and reviews on the products to determine how the store is performing.
Suppliers: The success of your FBA business will be largely dependent on the suppliers. Thus, it is critical to establish and maintain a healthy relationship with them right from the offset. Understand the terms of the agreement between them and the manufacturer and other nitty-gritty aspects such as lead times and unforeseen costs.
Accounting records: A potential investor should analyze a company's accounting records before deciding on whether or not to acquire the business. An analysis beforehand will give you a clear picture of how the FBA business works. For convenience purposes, you can use apps such as QuickBooks or Xero, which will provide you with access to the company's account records.
Competition: Get to know who your competitors are by reviewing their fulfillment methods, prices and reviews, which will aid in the success of your business. For instance, you can get a greater insight into your competitors' pricing via Amazon's A9 algorithm. It ranks products based on sales velocity, with the low-priced products performing better.
Amazon FBA fees: Lack of due diligence on a business' income statement could potentially lead to a buyout of a highly overvalued company. Perform your due diligence on the fee payments, including the storage and referral charges. Referral fees can gobble up to 20% of your gross revenue, while shipping fees can total to 15%, meaning you are likely to part with 35% overall in FBA fees for your product.
These are just a few of the many factors that a potential investor should give thought to before making an acquisition.
Amazon's algorithm can help you get a greater insight into your competitors' pricing.
No doubt, the idea of buying an already existing FBA business with an established brand and steady income is enticing. All the hard work associated with building the business from scratch has been done for you. You hold the key to expand the business and scale it to new heights.
But as is the case with any other venture, there are some positives and negatives that come with buying an FBA store.
First of all, It is a high-risk business that can have high rewards but at the same time prove challenging to run. Below are some of the pros and cons of acquiring an FBA business:
Pros of Buying an Amazon Store:
#1. Ease of operations
The fact that Amazon handles all the nitty-gritties of selling products to customers makes it all the easier to run an FBA business. As an investor, you need not worry about customer acquisition, customer service, or even product shipments, as all these services are catered under the Amazon FBA program.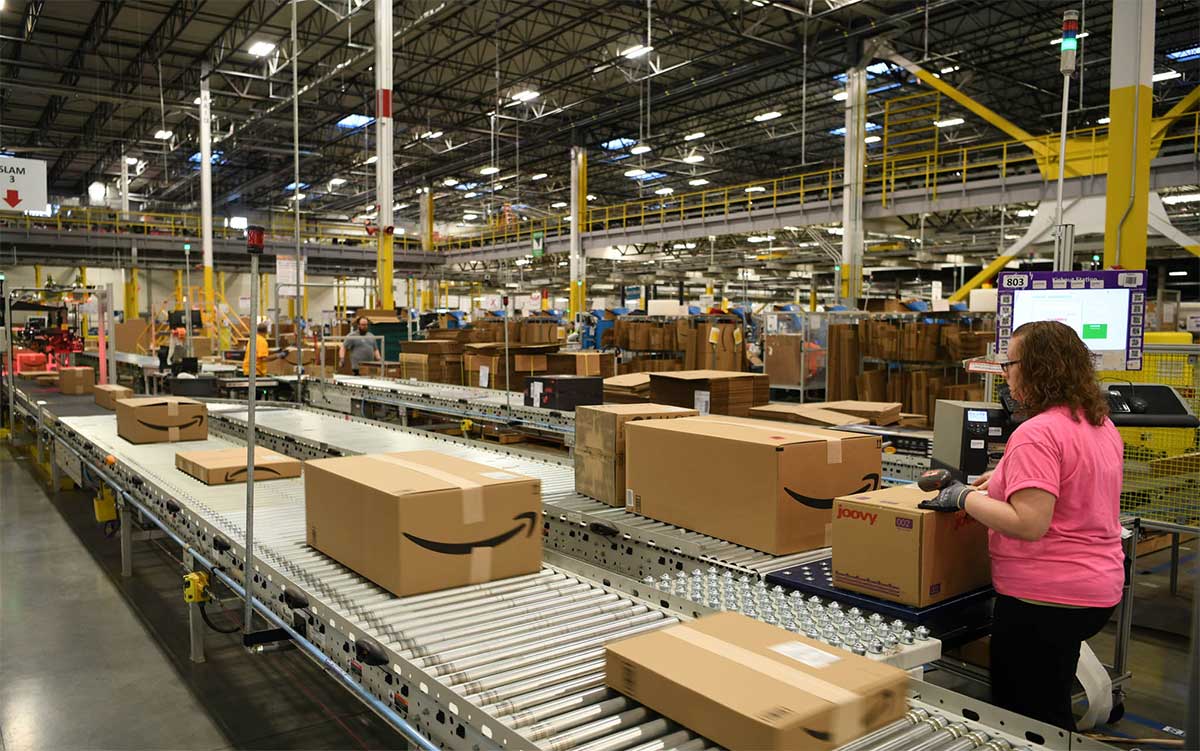 #2. Reduced Risk of Failure
The risks involved in building an FBA business vis-a-vis acquiring an established one are far higher than the latter. An online retailer on the build side of Amazon FBA will put in a great deal of effort to, among other things, build a customer base and establish credibility with little to no assurance of business success.
However, a business owner on the buy-side can put his money on a profitable Amazon FBA store, enabling him to optimize and scaling the product.
#3. Immense Scalability
With a global reach of more than 100 countries and huge fulfillment potential, Amazon provides immense scalability and business growth opportunities. Your focus as the business owner will be on procuring inventory and leaving Amazon to do the rest. Likewise, scalability means you can expand your product offering to maintain and increase your market share.
#4. Increased Profits
FBA storefronts are a sure guarantee of reduced costs on many fronts, thus increasing profitability for the business owner. You don't need to worry about a website or customer care service as Amazon handles all. With all this hassle taken off your hands, you can make the most of your time and effort leveraging the power of Amazon's retail might to build a steady income venture. Even with Amazon's FBA charges, you are still assured of good profit margins as the fees don't take much off one's revenue.
#5. Go multi-Channel
With Amazon's huge customer base, you stand the massive benefit of having your products exposed to millions of customers daily. However, in a bid to further expand this base, you can diversify by multi-channel selling through Amazon's Multi-Channel Fulfillment (MCF) service.
This service means that you can jump on other existing marketplaces while Amazon fulfills those orders. By doing so, you will get your product to new audiences and increase your sales.
Signing up on the FBA business program means you can access several Amazon benefits, including Amazon Prime shipping.
#6. Wide range of Amazon perks, including Amazon Prime
Signing up on the FBA business program means you can access several Amazon benefits, including Amazon Prime shipping. Customers on Amazon Prime pay for free, two-day shipping on their orders and prefer it over product discounts. Thus, you have a unique advantage over your competitors as customers are not after non-Prime retailers.
Cons of Buying an Amazon Business:
#1. Requires Patience and Commitment
Success in the FBA business model certainly doesn't come overnight. As a buyer, this business will test your grit and resilience in an ecosystem marred by a fight for survival. You will need to be patient and have a growth strategy in place to ensure sustainability and profitability.
You will have to put in a lot of effort and commitment as you consistently observe what works and what doesn't while making changes where necessary.
#2. Amazon Owns Your Customers.
In other words, your customers are, in fact, Amazon's customers since they maintain a close relationship with them. Remember, you do not own the platform, and so by signing up for the Amazon FBA storefront, you give away control of key aspects of your business, including customer relationship.
Amazon's strict customer privacy policies forbid business owners from accessing customers' personal information to maintain their loyalty to the platform.
#3. Fierce competition
With a relatively colossal customer base, competition on Amazon is fierce as online retailers seek to grab market share. As a buyer, you'll need to put in time and effort in studying your competition and seeing how you can differentiate your product to stay relevant in the market.
Likewise, you'll have to be wary of competitors who could be out to sabotage your business. Competitors often use underhand tactics like submitting fake product reviews, which could prompt Amazon to pull the plug on your seller account.
#4. Unpredictability
The FBA business model is operated at the mercy of Amazon, meaning there is no certainty of business security on the platform. Amazon can make changes at its own will without any prior notice.

These changes are impossible to anticipate, and with frequent automation policies of their marketplace, some online retailers end up having their accounts terminated or suspended. Such unpredictability can act as a deterrent to a purchasing decision by a potential investor.
#5. Lack of brand identity
It is pretty hard to build unique brand identity among your customers once you list your products with Amazon. The eCommerce platform has total control over the entire selling process in that products are delivered to customers in Amazon branding. If you are looking to grow brand awareness of your products, then the FBA program may not be the best option.
Final thoughts
Having weighed both the pros and cons, is it worth a punt investing in an Amazon FBA store? Well, the answer lies with your situation and goals. It is an ideal investment if you are looking to generate a high ROI from a steady income business.
Buyers who understand Amazon's marketplace and a knack for business growth may find it a bit easier to have a shot at success. However, as mentioned earlier, there are high risks involved, proving a significant business setback given the time, effort, and capital put into the storefront.
The FBA business model is worth considering if you are keen on a passionate project and is after flexibility. Some buyers like you may want to be actively involved in the day-to-day running of the company. In contrast, other buyers may hardly be involved in the business operations, focusing on getting the passive income.
So, having done your research and gained some mastery of the Amazon marketplace, why not go ahead and set yourself up for success by investing in an Amazon FBA storefront. Keep in mind that it won't be rosy initially, and you will probably have to weather a few storms before you get on a trajectory of growth.
Wondering where to buy an Amazon FBA store? Check out Amazon FBA business listings at buysellempire.com.