How to Increase the Value of Your Online Business Before You Sell It?
It's All About The Money After-all
The market for websites of all kinds continues to increase across the board. More and more investors are looking for website buying opportunities in every niche and are willing to spend more to do so than ever before. This should mean that anyone who is considering selling a website should be sitting pretty.
But if only it were that simple. Those who are truly serious about investing in websites have learned to take the time to educate themselves in every aspect of website acquisition. These are not eBay bidders (even if you do sell your site at auction) these are sophisticated buyers who are looking for great opportunities but are not willing to take a risk on buying a website they think might lose them money.
If you are considering selling your website or online business it's going to take more than brainstorming a price and coming up with some appealing listing copy. The fact is that you probably have more than a bit of work to do before you get to that stage. And skimping on this grunt work will likely cost you, big time.
No matter what niche your website operates in, what it sells or offers, or what you hope to get in the way of ROI at sale time, going through the steps we'll be outlining below will help you ensure that you get the kind of reward for all of the hard work, blood, sweat and tears you have put into building the website you are about to sell.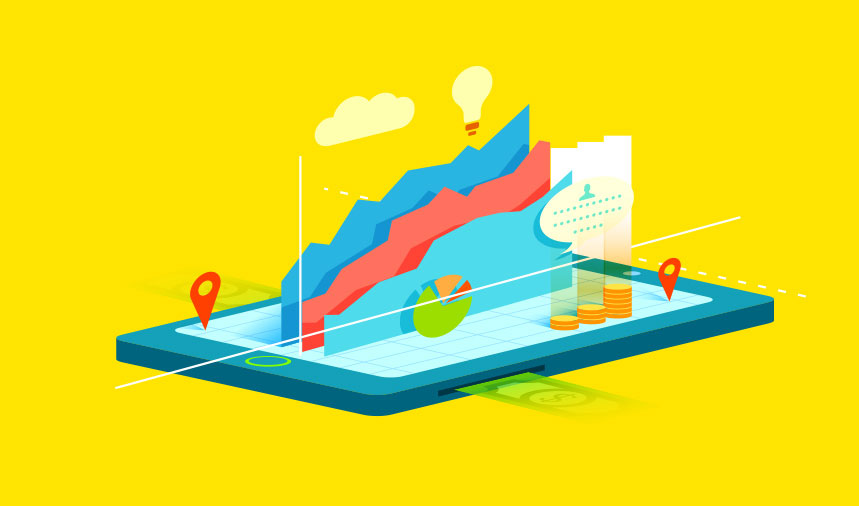 #1. Cash Flow Issues
Anyone considering investing in any website is primarily looking to do one thing; MAKE MONEY.
Few serious buyers consider buying a website because they want to indulge a life long dream to become the webmaster of, say, a dating site. But, if that site can demonstrate good cash flow that may be a very different matter. The fact is that even if, on paper, your site is generating a healthy revenue, but you are only making a modest percentage of that figure in terms of profit it won't paint a pretty picture to any potential buyer. They won't see much potential for getting the ROI they want, so they are likely to move onto the next opportunity without giving your site another thought.
If you are having cash flow issues with a site that should be making money based on what it brings in, it is time to examine why that is.
Are you wasting money? Are you paying too much for hosted services?
Are you giving to much content away for free?
Have you tapped into all the possible markets for what you offer?
Are you paying too much to outside contractors – for SEO, website maintenance etc. – that could be performed to the same standard at a lower cost?
Addressing these and other issues may help you improve cash flow, allowing you to demonstrate that yours is a viable business model, not a volatile one that could crash and burn at any time.
#2. Organic SEO and Ranking
Sure, you can boost any site at any time with a decent PPC campaign, but very few website buyers are interested in a site that, in order to maintain, or improve, its current traffic volume they will have to make an immediate investment in an expensive Adwords campaign.
It's for this reason (among many others) that developing organic search engine traffic is so important in general and it is certainly the traffic that buyers will be most interested in seeing. They don't want to spend lots of money on SEO either.
If your organic traffic numbers are pretty good, and your keyword rankings are reasonable, you may be able to convince a smart investor that the potential is there for growth. After all, once you achieve those first page rankings it's actually rather hard to lose them unless you truly screw up.
If your site is stranded mid page, or you just aren't getting the traffic you hoped that ranking high in the SERPS for certain terms was going to bring you, you need to look at the issues here before you list the site for sale. It may be time to ramp up the SEO, and do so understanding that even the best SEO practitioners can't get overnight results, so this will involve being patient and waiting a couple of months before expecting to see any real improvements.
#3. Traffic Diversity
Good organic SEO and steady traffic generated from search is a great thing for a website to have. But, as thousands have discovered over the years, one little algorithm tweak and much of that traffic can be gone in the blink of an eye. Sometimes it's only a temporary dip but even that will have a bigger impact than you might have anticipated.
It's for this reason that website buyers also like to see diverse traffic sources. For example, if your Facebook page generates traffic – and conversions – at a good rate a potential investor is going to be less worried about the possible impact of Google's next update.
That having been said, Facebook has ever changing algorithms too, so how's your Instagram (Reddit, Snapchat, Twitter, Linkedin etc.etc.) traffic looking these days? The more sources of QUALITY TRAFFIC you can demonstrate, the better.
#4. Traffic Quality
Having lots of traffic = a good thing, right? Not always. What is just as important as the actual volume of traffic your website receives is the quality of that traffic. Of those 400 visitors a day, how many actually heed your calls to action and become conversions instead of just browsers?
Experienced website buyers will be looking as hard at that particular section of the Google Analytics report you provide them with as they will at the traffic volume numbers.
So what is the definition of quality traffic?
Visitors who spend time on the site and visit multiple pages.
Visitors who make multiple visits to the site.
Visitors who make up a large portion of the sites ad revenue.
Visitors who are premium members or subscribers.
If, when you look at the analytics yourself, your site's traffic is not made up of a significant proportion of this kind of traffic you will need to do something about that before you try to sell. And again, you will need to exercise some patience, as this is also an improvement to your site – and its value – that won't happen overnight.
What can you do? Review the following as it relates to your site right now:
Is your site easy to navigate?
Is your content original and engaging?
Is your site fast enough?
Are your social media marketing efforts targeting the right audiences?
Once you've answered these questions honestly, and made the relevant adjustments, then the chances that you can demonstrate the kind of traffic quality that buyers are looking for should significantly increase.
$5. Create a Marketing Plan
When pitching a business to investors in the 'real world' you'd be a fool if you didn't go into pitch meetings without a solid marketing/business plan. And just because you are unlikely to be meeting with potential buyers in a stuffy conference room does not mean that you can skip doing the same thing here.
You will need to determine what your basic value statement is. You'll need to ensure that you have all of the relevant numbers to hand to provide upon request (in a format that makes sense, not just a random Excel sheet of numbers) You'll need to channel your inner AD exec to put together a listing/ad/pitch that highlights both your business and the advantages of buying it. Only once you have things will you truly be ready to sell.
Who Buys Websites Anyway?
You may also be wondering just who am I trying to market my site to? Who buys websites? Usually, potential buyers will fall into one of several categories:
The Rat Race Escapee – This buyer has a good corporate job but they are looking for a way out of the rat race. They've saved a chunk of cash (thanks to the aforementioned decent job) but now believe they are ready to strike out on their own.
The Retiree – Baby boomers are retiring in significant numbers at this point. However many are finding that once they do, they are bored. They see buying an online business as a way to do something more meaningful with their time. Others even see it as a bit of an investment, in case their retirement funds start to run low.
The Entrepreneur – Some of these folks may already be in business on the Internet and looking to expand their online empire. Others may be offline entrepreneurs eager to translate their hustle skills from the 'real world' to the virtual one.
The Strategist – This buyer is sometimes a direct competitor who spies an opportunity to expand their presence in their current market. Or they own a business that would benefit from an online presence/asset that it currently does not have. These buyers are fewer in number than the others, but if you can appeal to them you'll often get a significantly over market value offer from them if they bite.
But, Where to Find These Website Buyers?
You've made improvements to your website to maximize its value. You understand the buyer personas you will largely be trying to appeal to. Now here's the million dollar question; where do you find these people?
In a nutshell, in more places than you might think. All of the following avenues can lead you to that eager buyer you are hoping to find.
Suppliers or competitors.
The 'Business for Sale' section of the classifieds, both on a local and national scale.
Investors forums.
Databases maintained by website brokers.
A few basic Google keyword searches for things like 'websites fo sale' 'sell website' etc.
Good old-fashioned word of mouth via both your offline and online networks.
At a reputed marketplace such as BuySellEmpire.com.
Wrapping it Up
The points covered here are, in reality, just some of the things you can do to maximize the value of your unique website. There are all kinds of variables that go into a website valuation and every potential buyer will see things at least a little differently anyway. If you are really serious about selling your site for maximum value, getting a professional opinion will make a big difference.