Sell Your Website
Qualified & Vetted Buyers to Sell Your Online Business
Why more and more sellers are choosing BuySellEmpire to sell their online businesses.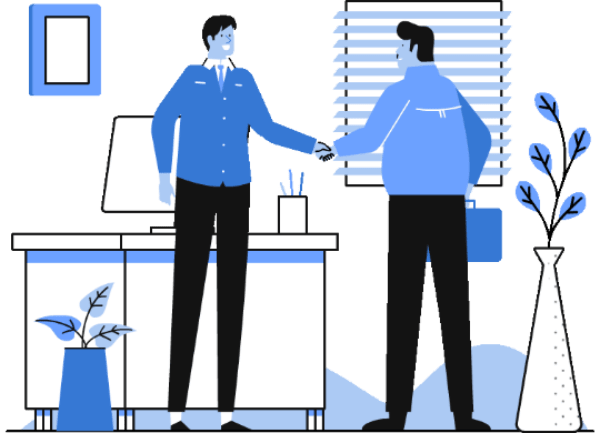 Thinking About Selling?
Get a free valuation and planning call.
Understand the value of your business and how to position yourself for maximum value in an acquisition.
Here's what others have to say about the BuySellEmpire team
I was really impressed by BSE team

I received 10 offers for my business. They negotiated a better price on one offer and managed to finalize the sale quickly.

I would definitely sell from BSE again, because they are trustworthy and professional.

I would highly recommend BuySellEmpire

As a first-time seller, I wasn't really sure whether the price I wanted was realistic or not.

Everything at BSE was awesome. From explaining the process, collecting data from my side, setting the right price, everything was clarified well in advance. I am happy that I was able to sell my business fast as I wanted to focus on other projects quickly.
Selling your Online Business with BuySellEmpire is Simple, Fast, and Fair...
Well, to arrive at the best value of your business, we encourage you to submit your business details to us. We use more than 70+ data points to calculate the best price of your business.

In general, most websites are listed for a multiple between 2x-5x yearly sales; or 20x -60x monthly sales, depending on 70+ factors.

For established businesses:-
[Last 1 Year' Net Sales] x (2X to 5X) = Listing Price

For newer businesses:-
[12 or 6 Months' Average Net Sales] x (20X to 60X) = Listing Price

No, we do not accept all businesses at our marketplace.

Our aim is to present high-quality and authentic sites in front of our buyers. As a result, we can't accept all the websites submitted to us.
To help improve our selection, we carry out a rigorous screening process where we examine the quality of a particular business and growth trends.

Here is a general criteria to get listed with us:-

Business/ Website must be making at least $1000/ month in revenue, unless its an IP sale.
Atleast 12 months of verifiable traffic and revenue. (We may also accept 6 months for certain businesses with growing trend.)
No manipulated links or fake traffic history.

In addition to this, we may look at certain other things too. We may reject a business we deem unfit for our marketplace or if we don't have the buyer pool for the site's niche.

Our valuations are 100% transparent and data driven based on current market trends. We can happily explain you how we arrive at each valuation number.

In case you are unhappy with our valuation numbers, we encourage you to approach private valuation consultants such as the likes of Centurica.com.

Many clients who decide to list with any other marketplaces or brokers return to us later realizing we offered the best value of their business.

No, All business valuations you receive from BuySellEmpire is 100% Free, even if you choose not to sell your website with us.

BuySellEmpire offers one of the lowest success rates across industry. Our success fees are capped between 1% to 5% depending upon the size of the transaction.

The success fees is payable only once your business is successfully sold.

If you wish to list your business for sale, you can start by submitting your business for valuation. If you business meets our selection criteria, will will provide you additional details to get listed with us.

Here is a resourceful guide on the overall sale process.

You can also send a note to our team at support@buysellempire.com. We'd be happy to provide some additional guidance.